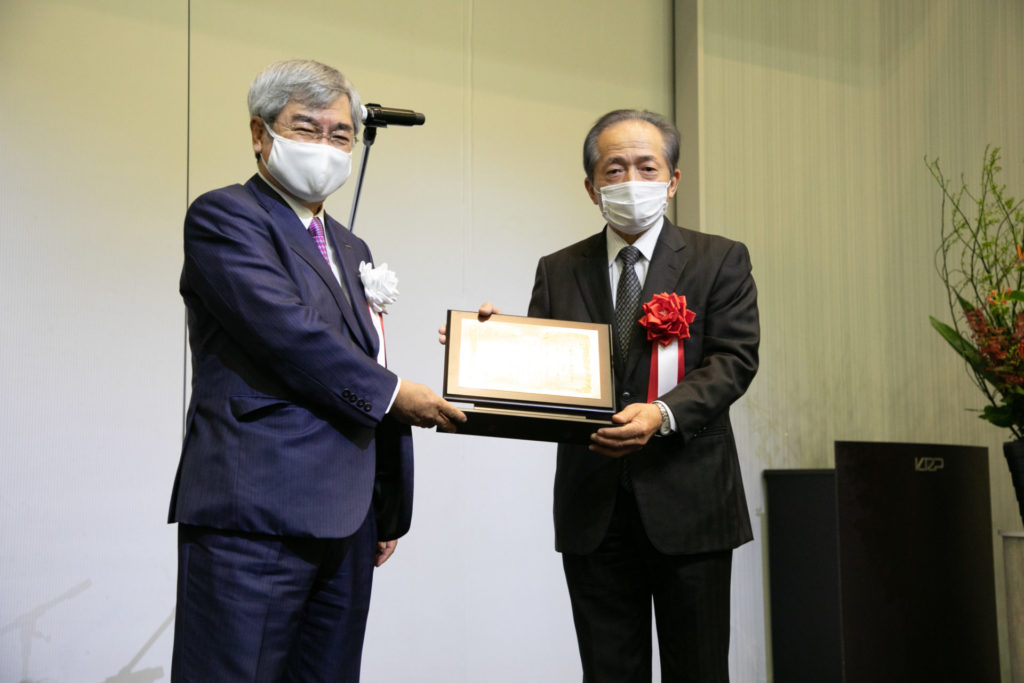 Dainippon Seiki Co., Ltd. was awarded the highest prize, the "Grand Prize ", at the Kyoto SME Technology Awards for the year 2020, sponsored by Kyoto Prefecture and Kyoto Sangyo 21.
The product that received the award is the AS-410M Auto Slide Preparation System.
By automatically preparing sections of tissue specimens, which are indispensable for pathological diagnosis of cancer, etc., the AS-410M can significantly improve the efficiency of examinations, such as reducing the burden on clinical laboratory engineers, shortening working time, and stabilizing quality. This has lead to a highly evaluated, significant contribution to the medical industry, such as hospitals, analysis institutes and pharmaceutical companies.