The Manifacturing Promotion Division of Kyoto Prefecture published an interview with Mr. Sawada, Senior Managing Executive, on the occasion of the 2020 SME Kyoto Technlogy Awards, held on November 27th.
Here's the link to the page in Japanese and a translation below.
株式会社大日本精機(京都企業紹介)/京都府ホームページ (pref.kyoto.jp)
↓↓↓
Great contribution to the medical industry through manufacturing!
Posted on: November 27, 2020. Interviewer/writer: Iwahashi, Manufacturing Promotion Division. Translation into English by Bianca Patrasc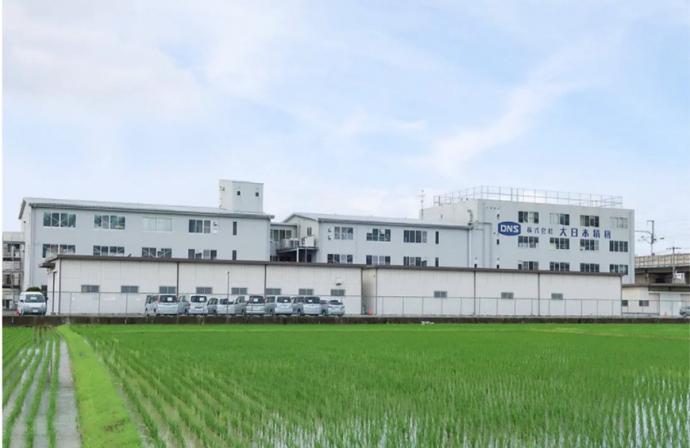 We interviewed Mr. Sawada, Senior Managing Executive of Dainippon Seiki (Nagaokakyo City), which received the Grand Prize at the 2020 Kyoto SME Technology Awards (external link).
Founded as a cooperating company of Shimadzu Corporation
– First of all, please give us an overview of the company
Sawada: Our company was founded in 1955 as a cooperating company of Shimadzu Corporation, and has been involved in the manufacture of scientific and precision instruments such as liquid chromatographs and gas chromatographs. In recent years, we have been mainly engaged in manufacturing our own products, ranging from pharmaceutical testing equipment, medical equipment to various manufacturing equipment. We developed these products by utilizing the technological capabilities cultivated through the years. Specifically, we are manufacturing the Fully Automated Dissolution Tester that analyses the components of tablets used in pharmaceutical products, and the Automatic Slide Preparation System that automates the sectioning process when preparing pathological tissue specimens in pathological diagnosis of cancer, etc


Auto Slide Preparation System is supporting the medical industry, which has a labour shortage.
– The Auto Slide Preparation System has been awarded the 2020 Kyoto SME Technology Award. What exactly is the Auto Slide Preparation System?
Sawada: Thank you for your acknowledgement. Before explaining about the Auto Slide Preparation System, let me first talk about the current situation in the medical field.
In order to have a pathological diagnosis, in which tissues collected from the human body are observed with a microscope to diagnose the presence or absence of a lesion and its type, it is necessary to prepare a histopathological specimen. Generally, histopathological specimens are made by infiltrating paraffin into the collected tissue, hardening it, cutting it into thin sections of several μm, mounting it on a slide glass and staining it. Preparing high quality histopathological specimen is expensive and requires technical skills, because there are many steps such as: 1. fixation with formalin, 2. trimming, 3. paraffin embedding, 4. sectioning/stretching/drying, 5. staining, 6. sealing, 7. labelling.
Clinical laboratory technicians perform these tasks manually, and if the specimens are mistaken for some reason, it may lead to a serious medical accident. In addition to this heavy burden, currently these technicians themselves are in short supply in the medical field.
– So that means that the difficult work has been automated and it has saved labour.
Sawada: Yes, our Auto Slide preparation System automates the most difficult process: 4. sectioning/ stretching/drying. Specifically, a tissue sample (paraffin block) that is confined and fixed in paraffin, is sectioned and mounted on a slide glass to prepare a specimen. The System employs a method in which a sample is sectioned to 3 to 5 μm and then attached to a film by static electricity and transferred to the glass surface by utilizing the surface tension of water, so that the tissue does not fall apart, and the prepared specimen can be used as it is. The Japanese Society of Pathology and the Japanese Society of Clinical Cytology have also evaluated that the tissue sections prepared with this System didn't have inconsistent staining results and that they can be produced with the same quality.
– That is excellent. It seems that the quality depends on the difference in hardness of the tissue, so have you devised something in that regard?
Sawada: As you said, differences in tissue hardness are also one of the major factors that cause inconsistent quality. As a countermeasure, this System is equipped with the following functions. The automatic orientation function, in order to stabilise the quality, detects the surface angle and height of the sample block with a touch sensor and automatically faces it so that it is parallel to the cut line. Through another function, the load cell is attached to measure the pressure of the sample to be sectioned, and the speed of the blade is adjusted according to the difference in tissue hardness to prevent blade skipping. In addition, the System has been developed keeping in mind user needs, thus it has been equipped with a blade mark check function that detects blade scratches on sections, an automatic blade replacement function for safety reasons, a paraffin waste suction function, as well as a sample identification function that prevents mix-ups by printing a matching barcode on each slide.
The technology that we have developed through our experience as a cooperating company of Shimadzu Corporation, such as transport control and sensor technology, and the support from Kyoto Prefecture and Kyoto Sangyo 21 (by receiving the "Kyoto Economic Gardening Support Enhancement Project" subsidy) has enabled us to develop and commercialize this System.
– Thank you for making good use of the subsidy. How much can the process from preparation of histopathological specimen to diagnosis be shortened by using this System?
Sawada: It usually takes about 3 weeks from the preparation of the histopathological specimen to the diagnosis when working only manually, but the process can be shortened to about 1 week by using this System. We pride ourselves on reducing the burden on clinical laboratory technicians and making a significant contribution to the medical industry, and we think the System can also lift part of the mental burden for patients undergoing diagnosis, that usually have to wait a long time to receive the results.
Aiming to realize full automation, from pathological tissue specimen preparation to pathological diagnosis.
– We expect that the introduction of this System to medical facilities will continue to progress. Lastly, please tell us your future prospects.
Sawada: Currently, although there are cases where the System has been installed in medical facilities in Japan, we are receiving many inquiries from Europe, where automation is more advanced in the medical field. Additionally, we have received requests, from research institutes in the United States, for a joint research on automation in the medical field using this System. Thus, we plan on first making solid achievements overseas and then import them back into Japan to further promote new installations of the System. Finally, by starting to work on digital imaging of tissue sections prepared with this System, we would like, eventually, to fully automate the process from tissue specimen preparation to pathological diagnosis, by expanding to the rest of the pathology process, from staining to preparation, and in the end by using AI technology to diagnose with digital images. I think that such pathological diagnosis is very compatible with deep learning by AI, and it is our goal to further contribute to the medical industry by realizing full automation up to pathological diagnosis.
– We are looking forward to future developments!