Auto Slide Preparation System AS-410M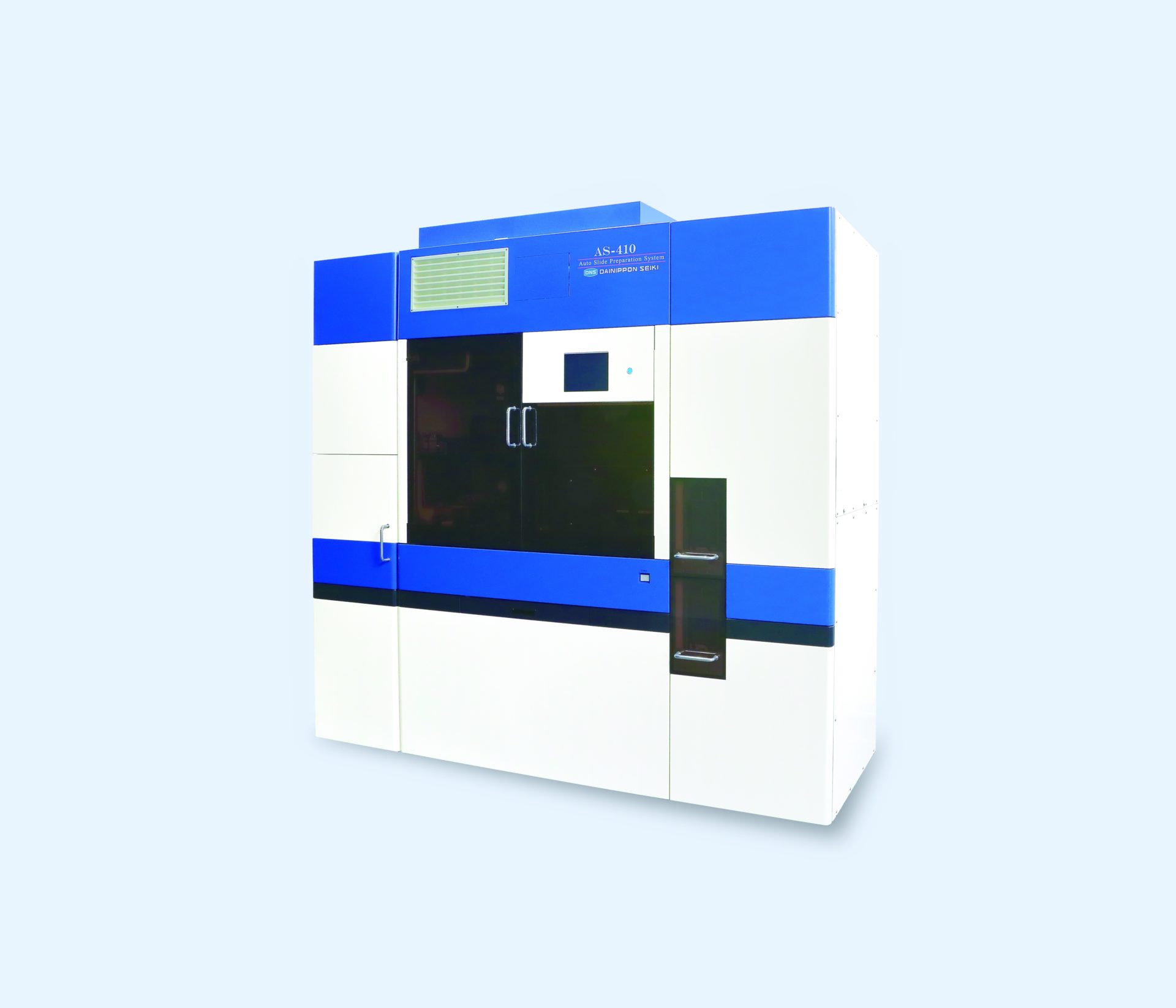 Product Features
Stable and accurate sectioning

This equipment prepares sectioned specimen with uniform thickness under a constant temperature and sectioning conditions.
Designed to be safe

Automatic replacement of blades prevents injury.
Prevention of mix-ups

The System reads the barcode information on the cassette, which is then printed on the frosted end of the slides, preventing mix-ups of samples when sectioning.
Customize the specifications as desired

A wide range of options are available to customize the specifications according to the scale and purpose of your facility.
This System automatically sections paraffin-embedded sample blocks, which used to be performed only manually. Included as standard feature are the automatic blade replacement function for safe sectioning and the paraffin waste suction function to reduce the time and effort of daily maintenance.
A selection of options to choose from is available to customize the System according to one's needs. These include a 96-block feeding unit, a 400-slide storage and drying unit, and a sample identification function that prevents samples from mixing. The System will also bring about significant operational changes, for example, through nighttime operation.
Auto Slide Preparation System AS-410M Thermal Printer Model 
Number of Notification of Manufacture and Sale of Medical Equipment: 26B2X10020201801 
Grand Prize Winner of the 2020 Kyoto SME Technology Awards.