Flow-Through Cell Dissolution Tester DF-7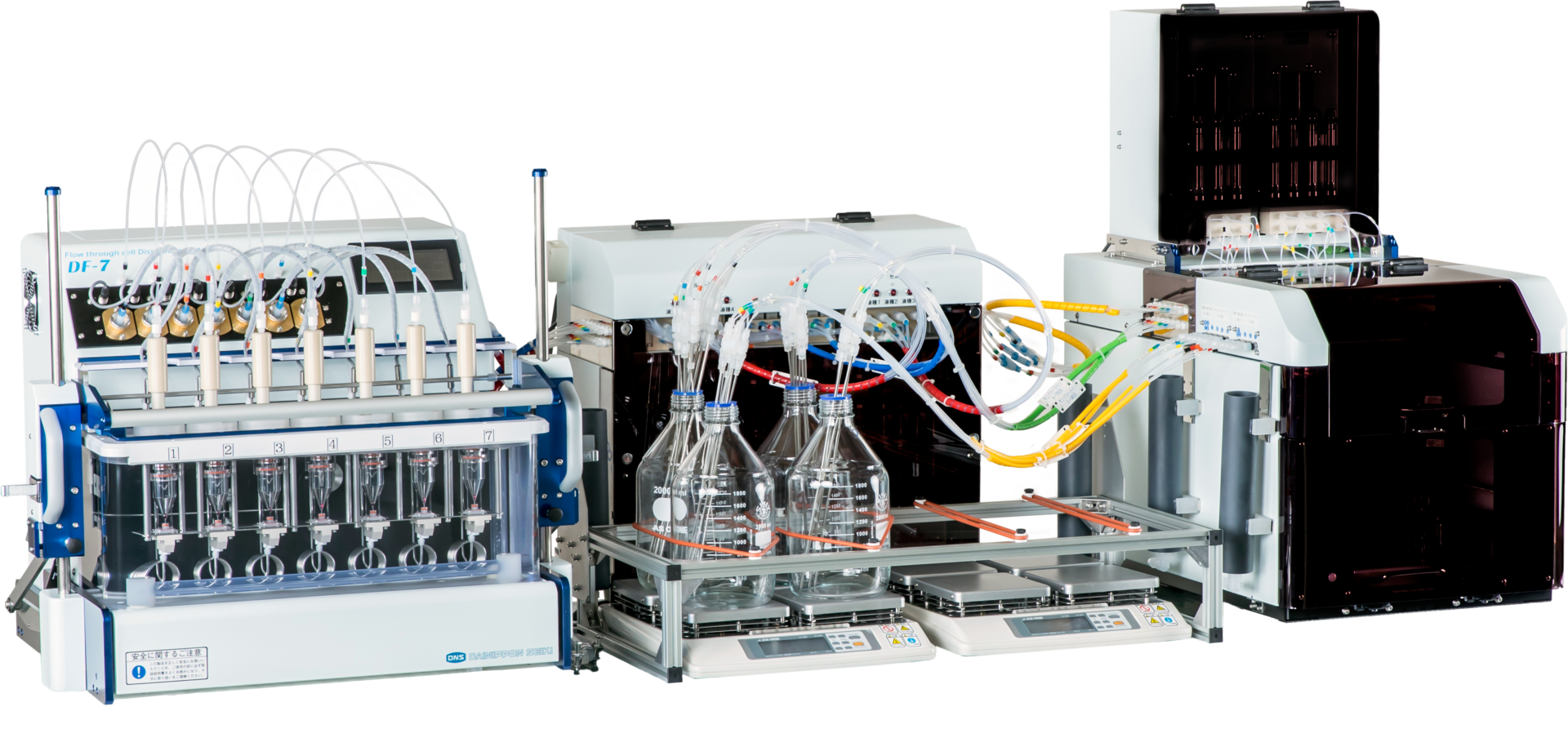 Product Features
Temperature monitoring

The temperature of the test solution is measured in all cells.
Liquid feeding pump

Provides pulseless and sinusoidal liquid delivery
・This equipment allows testing under optimal sink conditions and is effective for dissolution test of poorly soluble preparations and a trace amount of drugs.
・By combining the test solution switching and flow rate variable functions, it is possible to study test conditions suitable for In Vivo/In Vitro correlation (IVIVC).
・It can be used in a variety of dosage forms and themes.
・A syringe pump is used to achieve high-precision fluid delivery.
・The equipment supports fractionation and Online UV analysis.